Hello!
I'm Pip, your personable, professional HR expert and all-round People Person!
If you're looking for HR support that's commercially-minded and realistic, then you've come to the right place.
As a human resources consultant, I'm passionate about working with businesses to increase employee engagement and retention.
I know it can feel quite daunting to look at your people strategy, but trust me, it's one of the most important parts of a successful business.
Happy, engaged employees means less turnover, less recruitment (time and cost), less disruption and better retention of great people who are going to move your business forward.
My approach is to work as a true business partner, so working with me is about us meeting, helping me understand the challenges you've got and the changes/improvements you'd like to see, and me giving you insight and recommendations about what I believe will help. I will then work with you to implement what we agree. It's all about partnership and collaboration! If we sound like a good match, then get in touch for a chat about HR!
You can read more about me here
More info on the services I can provide
How I'm helping my clients...
My task was to deliver a restructure of the HR and L&D team, following a strategic review.  Over a period of seven months, I led the consultation process, in conjunction with the Head of HR, keeping the current team informed of progress, interviewed candidates for ten roles at all levels from HR Manager to HR Administrator, and also supported the induction process of new starters to ensure better engagement and retention.
During my time there, I was asked to deputise for the Head of HR when she was away.  This involved having full responsibility for escalated HR queries including suspension and disciplinary decisions, queries from the team and other departments across the business.
What my clients are saying
"Pip has taken the time to understand our business and our employees in what has been a challenging time. She compliments our business perfectly in terms of her approach, values and professional nature. Pip has helped us with a number of areas including employee relations, performance, training in HR matters and advice and assistance with our People Strategy and policies. She has provided prompt quality, specialist advice when required that is always realistic and not too difficult for us to apply. I would highly recommend Pip for peace of mind in HR related matters."
MH
MD, Health Services Provider
"Pip led the implementation of a Human Resources and Training team restructure for us. She worked alongside the Head of HR and the restructured HR and Training team in a way that involved the team and ensured we followed appropriate procedures and were compliant with employment law.
Pip works in an extremely efficient way, is highly organised and 'gets the job done'. She communicates in a highly professional manner that enables stakeholders to be naturally confident in her advice and actions. At the same time, Pip is very personable, approachable and reliable. We have thoroughly enjoyed working with Pip, she has a huge presence and has always received great feedback. Highly recommended!"
"Everyone needs a Pip!"
D J
Director of Corporate Services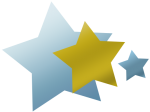 Some reasons why you should choose to work with Pip Foulsham HR
I'm often told that I'm a bit different to other human resources consultants. I have a real interest in people and I'm commercially-minded. I'm passionate about making your business better.
I've worked at many levels of Human Resources, from HR Assistant to Head of HR, across a variety of organisations. This means I can bring my knowledge and experience to most issues to help agree a way forward.
Many of the issues that come up are a problem in need of a solution. Whether it's helping you recruit that key role, supporting you having a difficult conversation to tackle a people issue, improving your staff morale, or restructuring (as a result of up-sizing or down-sizing), I can help.